2019 Donors' Appeal
Empowering Communities Globally—We ask you ot join us
Social Impact: Disabling Inequality
The majority of people in Cameroon live on less than $1.50 per day, and women are the primary managers of the household, providing for all of the family needs. With more emphasis placed on boys and the male role, only 38% of girls are enrolled in school, with only a small percentage actually graduating. Instead they often get married and fall into the same cycle of inequality as their mothers.
The Himalayan Institute Cameroon's Women's and Family Enrichment Program (WFEP) was implemented to address this issue. For over a decade we've worked with schools, women's empowerment groups, government ministries, local nonprofits, and other development organizations to teach jewelry-making as a vocational trade. For the women in these communities, having a skill that allows them to earn a sustainable income is a matter of great pride, as it allows them to become more self-reliant. Through these classes, we have witnessed more and more women take on leadership roles within their communities, and reclaim their own lives.
In 2018 we have given over 2,000 hours of training and services to women that have enrolled in our program. This number represents the commitment these women give to self-empowerment, and they will soon be ready to take on a new way of empowered living. We recently expanded into a broader range of educational workshops in an effort to create additional awareness around women's health, family hygiene, household budget management, and entrepreneurial skills such as marketing strategies, management skills, and effective business practices. These skills further allow these women to become leaders within their communities, and effective managers of money, households, and businesses.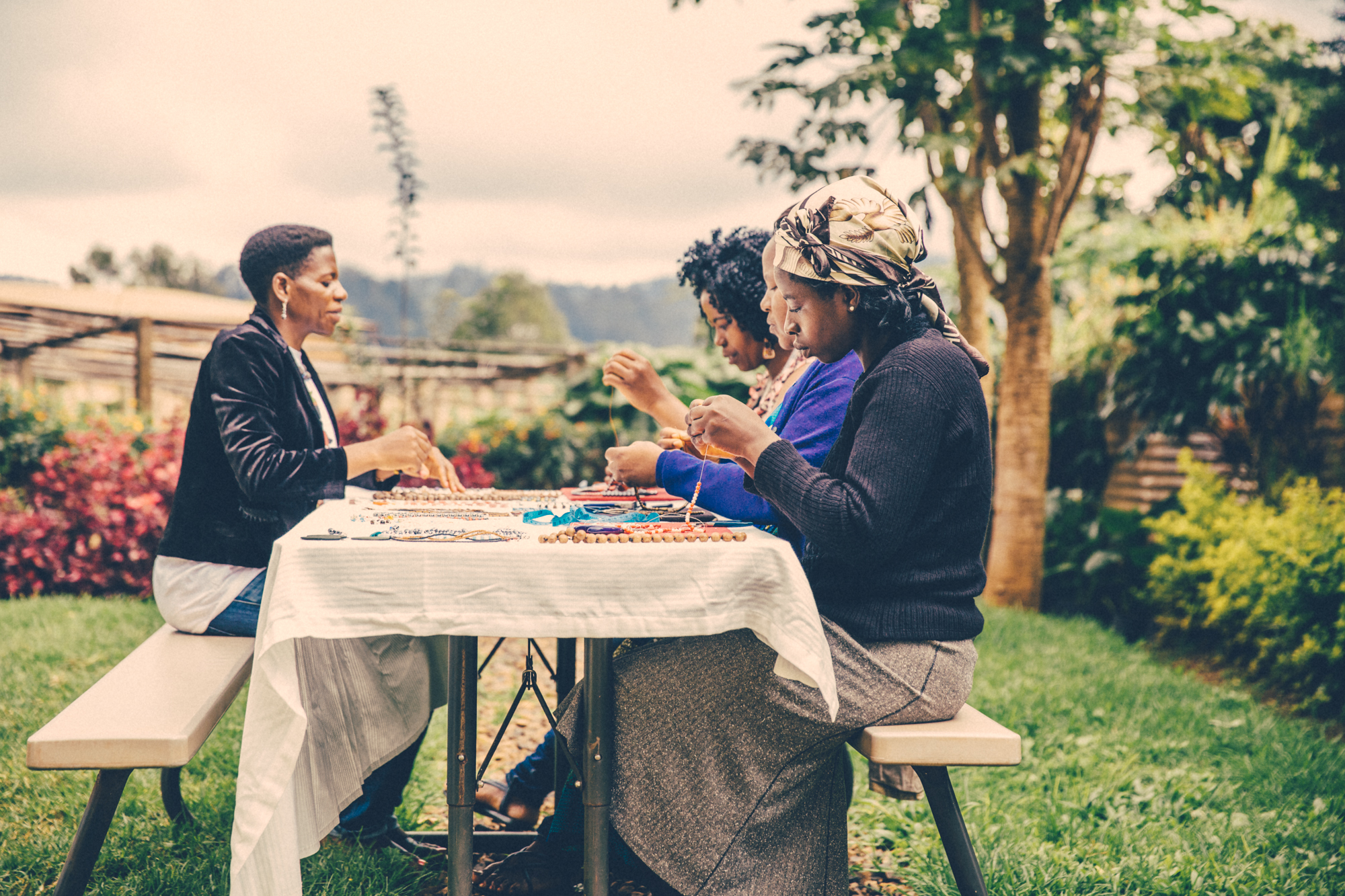 The Need
Our goal is to provide more than 3,000 hours of training and services to women through our program. We need support now to continue implementing these vital programs. Investing in the women of these regions has a substantial impact on their feelings of self-worth and empowerment, which is crucial to the infrastructure of change. This project addresses poverty and inequality at its root cause as we focus on total community transformation, because change is not linear.
Join Us!
The future of this community depends on you, and with your help we will continue to educate women and their daughters for many generations to come, effectively interrupting the cycle of inequality. We ask you to join us in this life-changing work. Please donate NOW to support our social impact, as we continue to support Africa into a brighter tomorrow. Creating change is a long-term investment. The impact that your support creates NOW will continue to develop for many generations to come.
We are changing the world.