If you have ever traveled on a service or spiritual excursion with the Himalayan Institute, then you know just how special, unparalleled, and life changing these excursions can be. In 2018, Himalayan Institute Cameroon will host the 7th group of individuals embarking on a journey of community service, humanitarianism, and epic adventure to Cameroon, West Africa.
All of us at Himalayan Institute Global Humanitarian Projects and Himalayan Institute Service Excursions are super excited to bring people back to Cameroon, providing the opportunity to see the projects that so many have been supporting over the years.
This is an opportunity to share all that has been accomplished following the 10 Year Anniversary of Himalayan Institute Cameroon!
Both at home in the US and abroad, it is astonishing to see the growth of the Total Health Program, our Carpentry & Construction Center, the Women's Empowerment Program, and our Public Library Network at HIC. Our continuous and overtly welcomed reach into the community, along with the overwhelmingly positive impact of our work, gives us this opportunity to serve people locally in developing rural environments.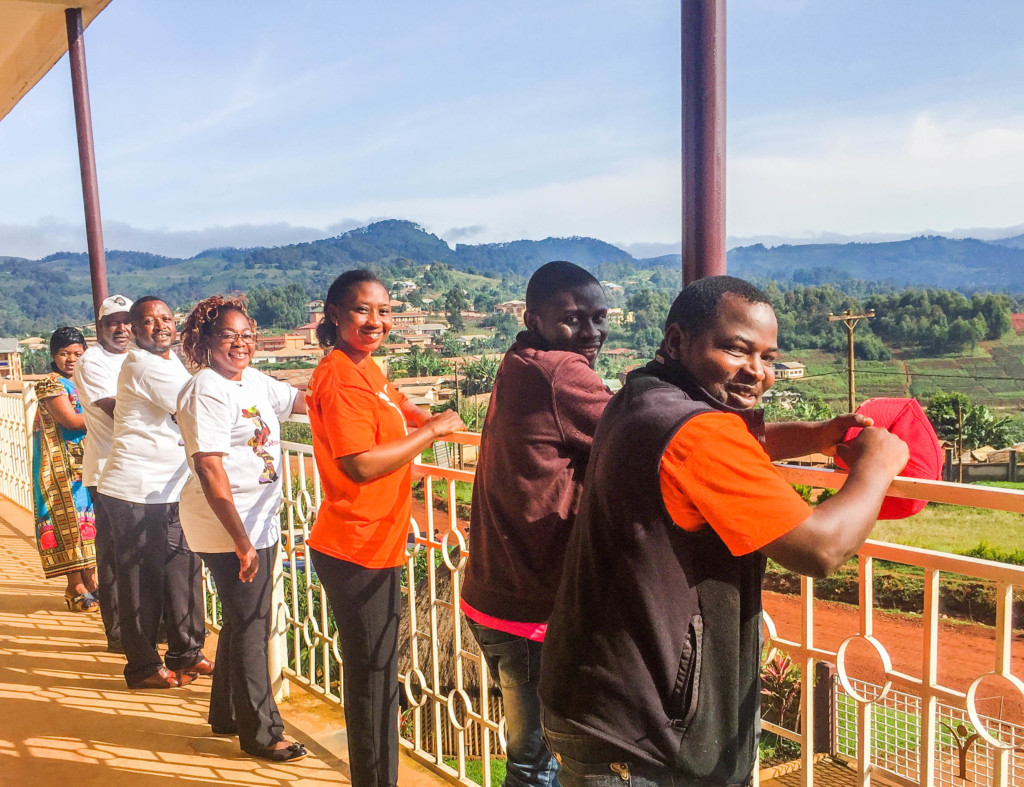 Looking back at all that Himalayan Institute Cameroon has achieved seems unreal! Our first excursion was in 2008 and a learning experience for all involved. Now, nine years later, it is incredible how much this particular excursion has changed, yet how rich the experience has stayed. Participants of past excursions often share that you really do feel immersed in the culture of Northwest Cameroon: whether it's experiencing the drive from Douala to our main center in Kumbo, journeying on dirt roads to markets or the cities, eating local foods, experiencing cultural traditions, or visiting the king and seeing how traditional and governmental rule co-exist.
You really get a comprehensive idea of what it's like to live in Northwest Cameroon.
Traveling to Kumbo, Cameroon in particular allows for an in depth look into the work of our main community center, located in the heart of this thriving village. Since all of our main programs operate out of Kumbo, this part of the excursion gives a clear view of all the types of humanitarian work we undertake across multiple regions in Northwest Cameroon. Through volunteer projects, people will also get to really dig in deep within a specific program of their choosing. For example; experiencing what it's like to be a member of that program or someone working within that program, how things run, how other people work, and how we operate our centers. This volunteer component of the excursion started on our last trip in 2015. Due to the enthusiasm of its participants, we decided to continue the volunteering portion of our program, but a little differently in 2018!
For people engaging in our 2018 Cameroon excursion, the focus of volunteer outreach will be working with children of all ages at a summer learning camp hosted by Himalayan Institute Cameroon. Everyone will be able to work with these children in a variety of ways best suited to their skills or preference; from hosting reading groups, leading art activities, creating science projects, teaching them about health, showing kids how to wash hands or brush teeth, or simply walking with children through their communities to see what life is like through their eyes.
These activities open up a lot of communication and cultivate an environment in which people leave Kumbo feeling they have made some real human connections.
Depending on what the participant's interest is, they will be able to work individually or with a small group—learning with these local children, while teaching them about something they may never have been exposed to.
Between seeing the breadth and depth of our programs and getting a deep connection to the local community, travelers get to see both sides of our humanitarian work and the impact the Himalayan Institute has in Cameroon.
This in turn brings a different perspective to how we as foreigners see Cameroon through the eyes of native peoples.
This dynamic lies at the heart of this service excursion: experiential learning through our projects, working with Cameroonian people firsthand, and serving the local community.
Among the mix of community service projects and learning about the Cameroonian way of life, we'll go to the market, meet the Fon of the local Nso Kingdom (the tribal rulers in Northwest Cameroon), hike through the surrounding mountains, eat incredible food (seriously—it is amazing!), and get to see how all different members of the local community connect (from our members to municipal leaders to community volunteers).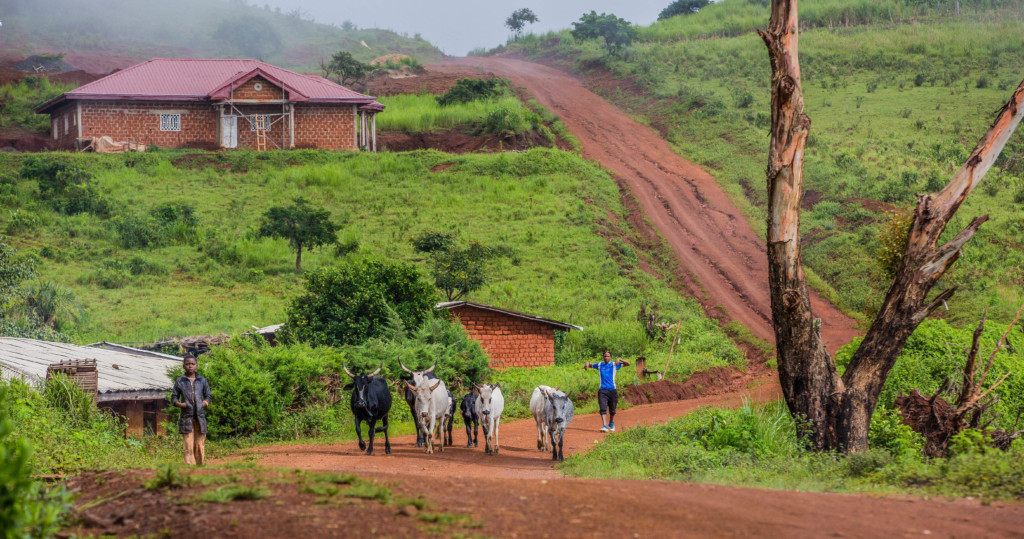 As part of the Himalayan Institute Cameroon's 10 years of service, HIC will also be hosting a 10th Anniversary Celebration inviting members of the community, traditional and municipal government, HIC center members, and all participating in the excursion to celebrate the last 10 years of community development at our main center in Kumbo. It is sure to be an unbelievably joyous event where everyone involved can see the appreciation, gratitude, and love HIC shares with its community.
The excursion will conclude with journeying to black sand beaches made from volcanic ash near Mount Cameroon (West Africa's highest peak) with an option to extend your stay to travel to Korup National Park—the oldest lowland rainforest in Africa, and one of the only forests in the world to have survived the ice age. This is a true camping experience for people looking for wildlife, adventure, and tours led by amazingly knowledgeable guides. You will experience 1,000 year-old trees, monkeys, wild elephants, bird watching, trekking, and plenty of relaxing in between.
Both individuals and families partaking in the Cameroon Service Excursion 2018 are guaranteed an experience unlike any other. Travel to Cameroon and return motivated, revitalized, and empowered to inspire your community to follow in the footsteps of all we do at the Himalayan Institute and Himalayan Institute Cameroon.
This service excursion to Cameroon, West Africa promises to be a once-in-a-lifetime adventure in self-discovery, community impact, and cultural exchange.